This modest Hotel is located, just in front of ENSTA (32 Blvd Victor), on the other side of the Boulevard, in a perpendicular street. It the nearest Hotel from the conference Hall. Since this one star Hotel has no web site, for the convenience of I3S attendees and without any contractual value attached to it, I present a few pictures of this Hotel to help the choice of I3S participants.

Entrance




Lobby - Bar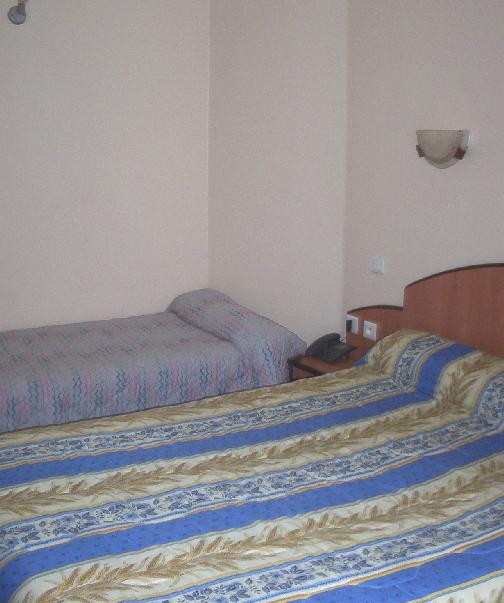 Room with one large bed and a single bed




Bathrooms with shower



Rooms with 1 single bed




  88 rue Desnouettes 75015 PARIS

  All rooms with private toilets ( shower)
  Room with 1 large bed : 40.3 euros
  Room with 2 single beds : 55.7 euros

  Phone : (33) 1-42-50-02-02
  Fax :   (33) 1-42-50-81-20
  

 Our travel Agent Charna Voyages - Selectour
 does not handle reservations for this Hotel.
 You must contact this Hotel yourself.